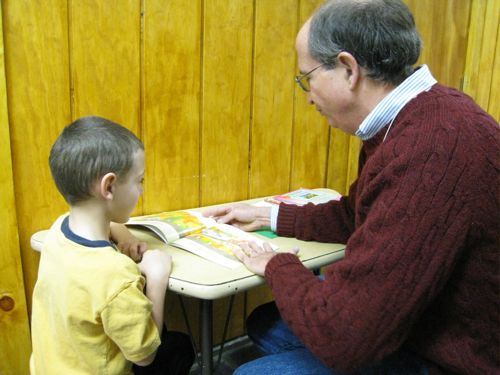 Kindergarten students are selected to receive Project Story Boost by the classroom teacher if they need additional experience in listening and retelling stories.
The Title I Parent Outreach Coordinator recruits, trains, and supervises the volunteers who read with the kindergarten students. The volunteers can be parents of a kindergarten student or an older student, grandparents, retired teachers, or other community members who desire an opportunity to volunteer in a school. The MSAD 54 school board requires Project Story Boost volunteers to submit a background check form.
Parents of selected kindergarten students give written permission for their child to receive Project Story Boost for two twenty to thirty minute sessions each week. The Parent Outreach Coordinator is also available to meet with parents to encourage reading to their children at home.